While most tourists head for the well-known islands of the Cyclades or Ionian, the Peloponnese remains a hidden gem among those who know. It's vast coastline offers countless beaches with warm, clear waters with many private coves to discover and to make your own for a day.
In our tour you will experience the contrast of a couple very cosmopolitan towns (Nafplio & Spetses) with chique bars, boutiques and restaurants, against other more traditional and quieter Greek villages. So if you like to stay up late and take in the night life, you'll also have a chance to recharge the batteries during our other overnight stops.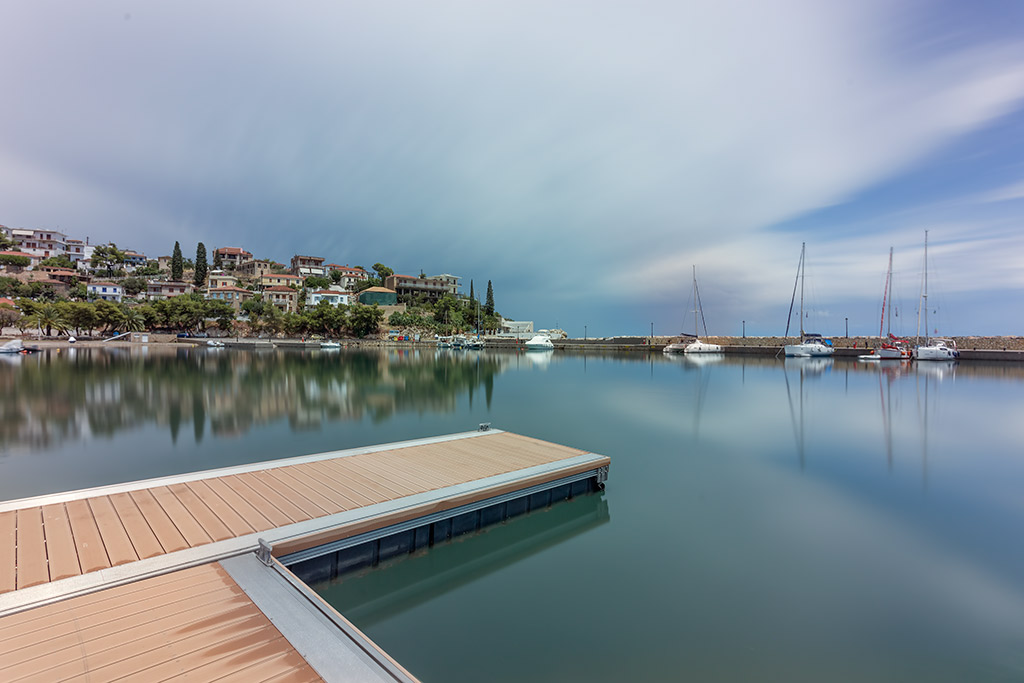 Travelling south along the coast from Nafplio to Leonidio (and beyond) you encounter more remote and hard to reach seaside and mountain villages. Far from the hustle of city life, these villages retain much of their traditional lifestyle, and people still grow their own fruits and vegetables, make their own wine and cheese and even raise sheep and goats. Here you'll find some of the best tasting traditional foods and dishes, simply because the ingredients are organicaly grown and most likely picked the same day. You've never tasted a Greek salad until you've eaten at a real traditional Greek village taverna!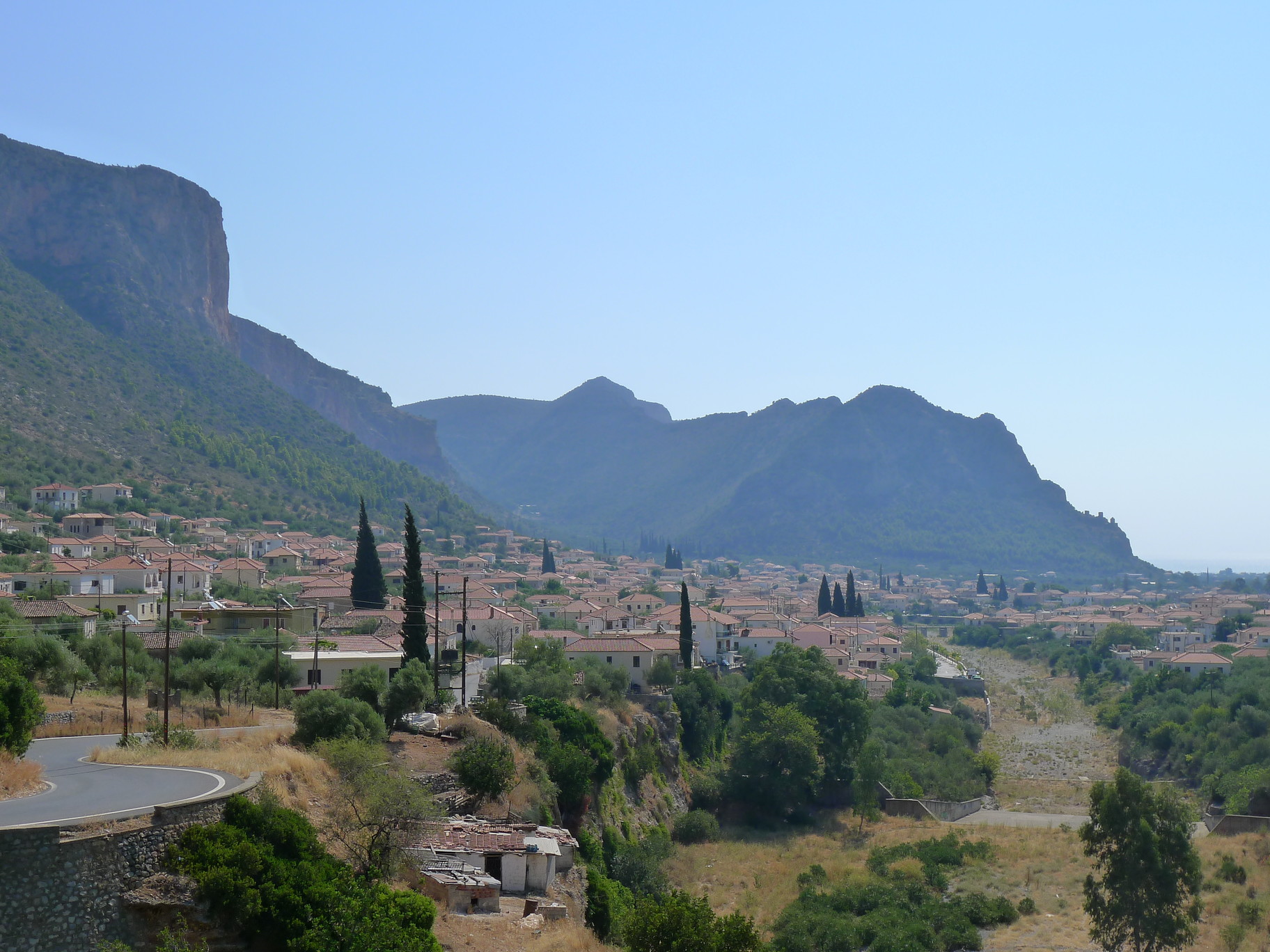 Above is a view of Leonidio town proper — one of our overnight destinations. It is a traditional argicultural village with a small marina; a little sleepy in terms of nightlife but has become 'discovered' among rock-climbers because of the number of brilliant climbs in the massive cliffs sourounding the area. It is well known locally for its eggplant festival in late August, and has some of the best mousaka you're likely to taste anywhere.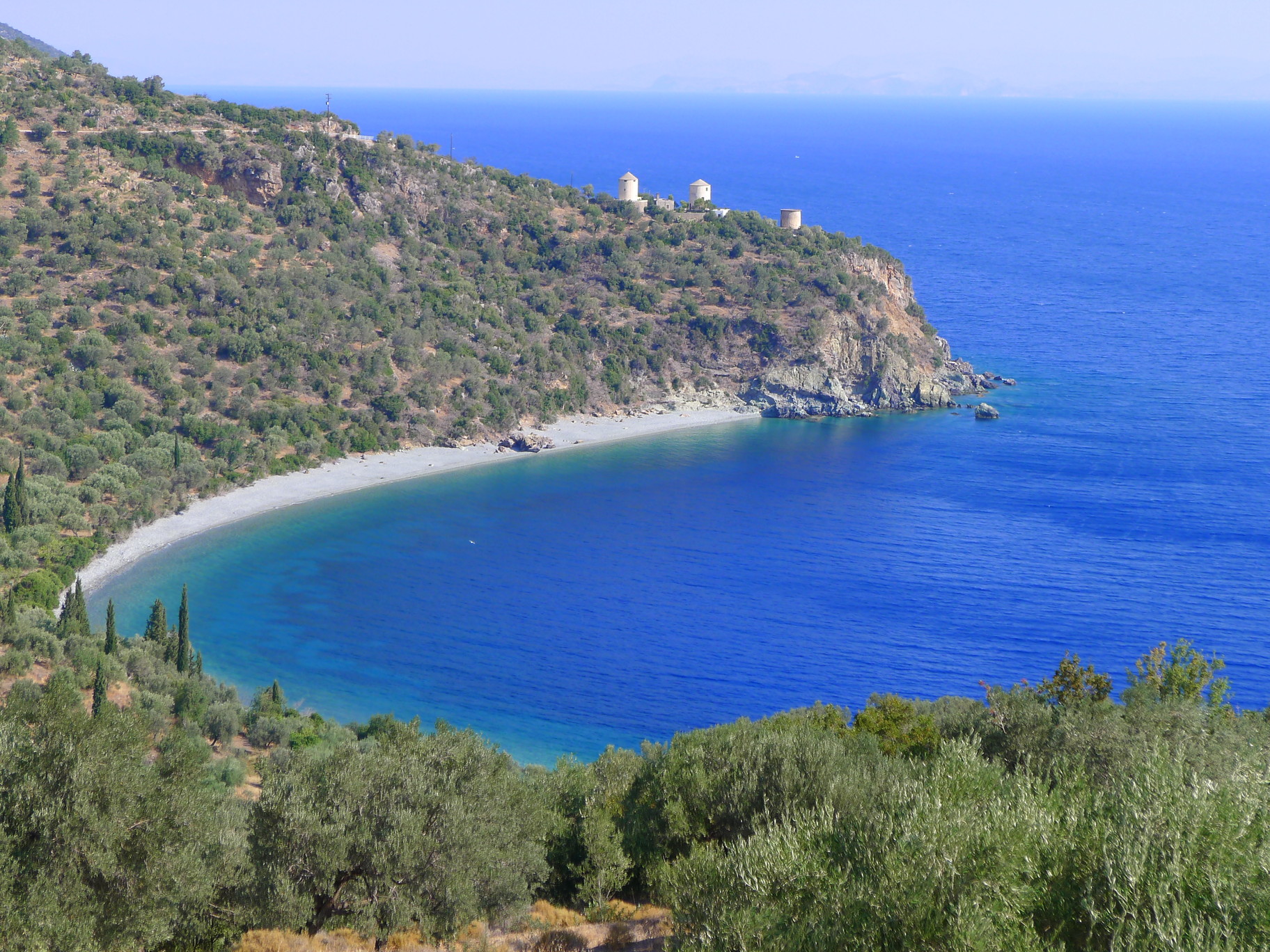 One of the many little coves and secluded beaches along the Argolic coast. This one just outside Leonidio is notable for its 3 abandoned windmills.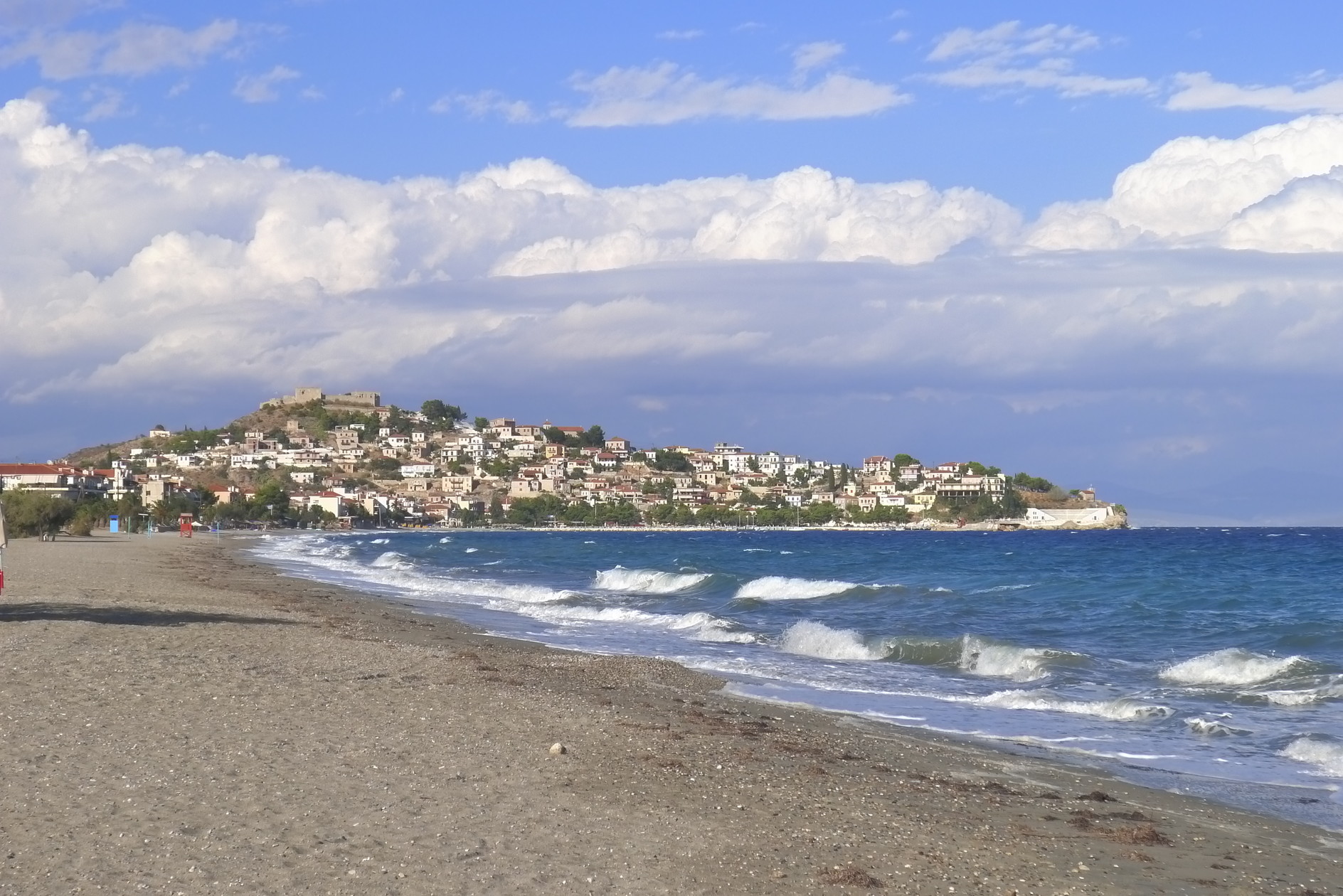 A view of Astros town — another of our overnight stops. Blessed with a 5km stretch of beach along an open bay, this traditional fishing village has become popular with locals for its clean waters and charming bars and restaurants. And importantly for us, an updated marina with water and electricity.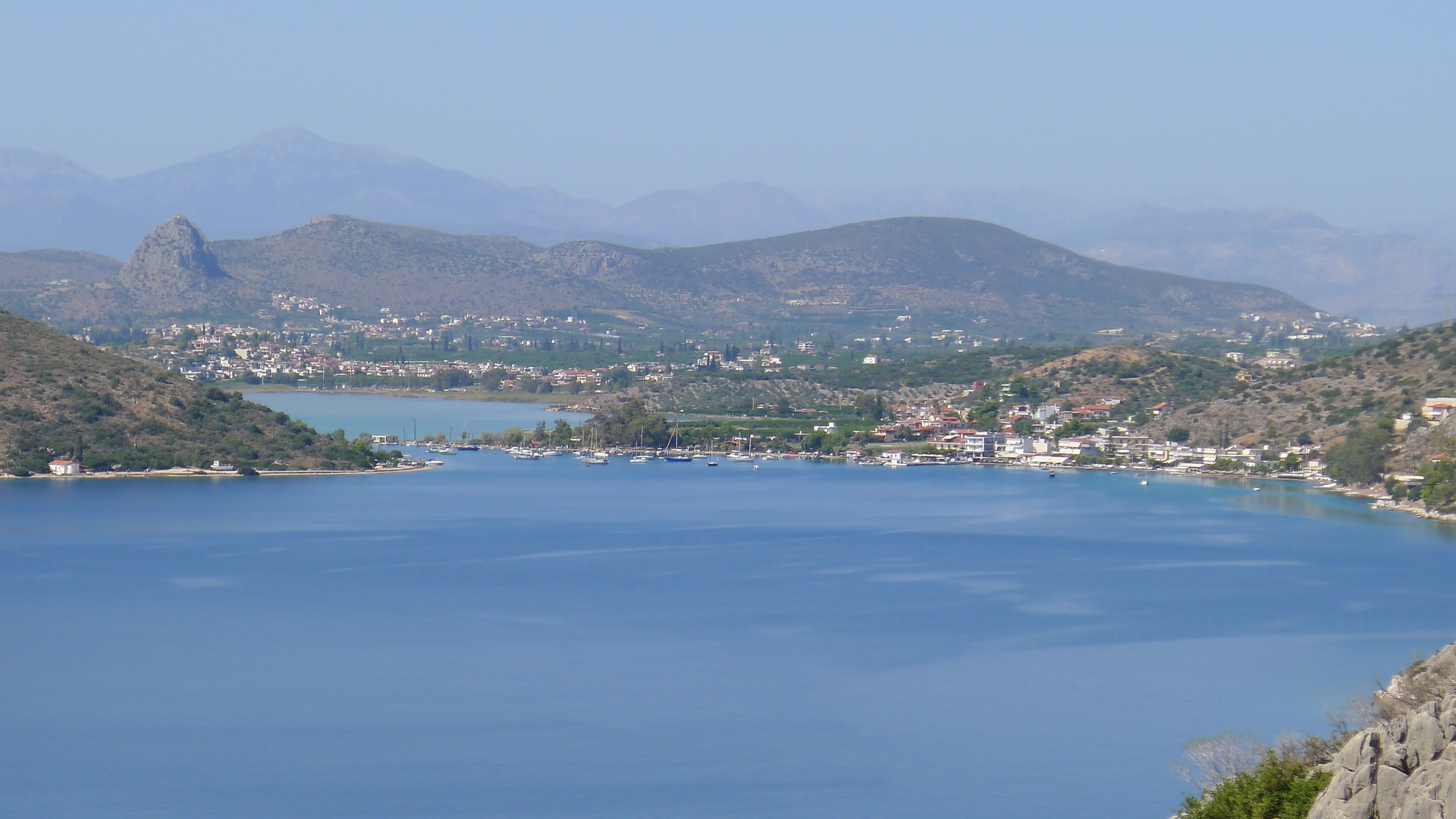 A view of Vivari village (looking north) situated in a very protected bay and perfect for a swim stop even when the winds are up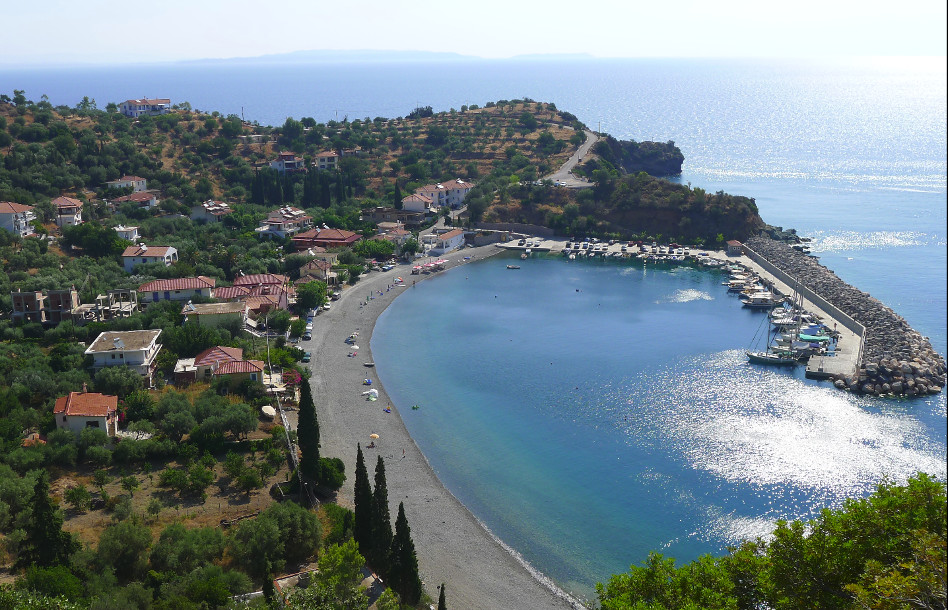 A view of the hamlet of Sambatiki from the coastal road linking Leonidio and Astros.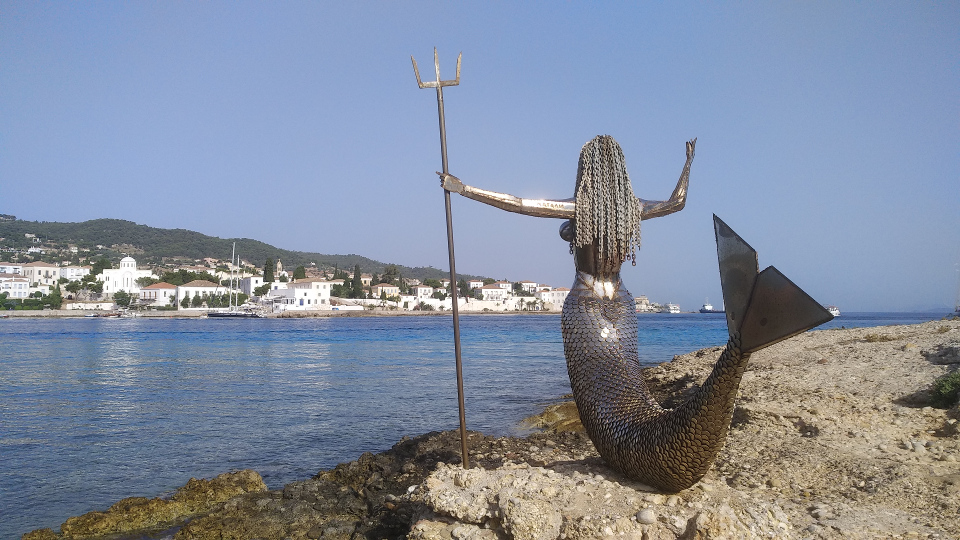 The mermaid welcoming sailors to Spetses old harbour. One of many unique iron sculptures hidden in the old port (unknown to casual visitors to the island)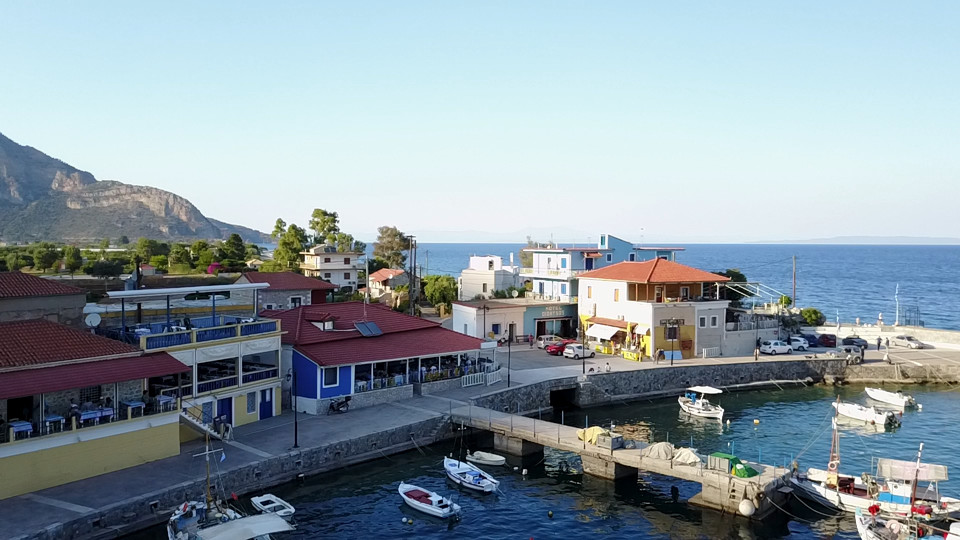 A view of Plaka (marina at Leonidio) in the early morning.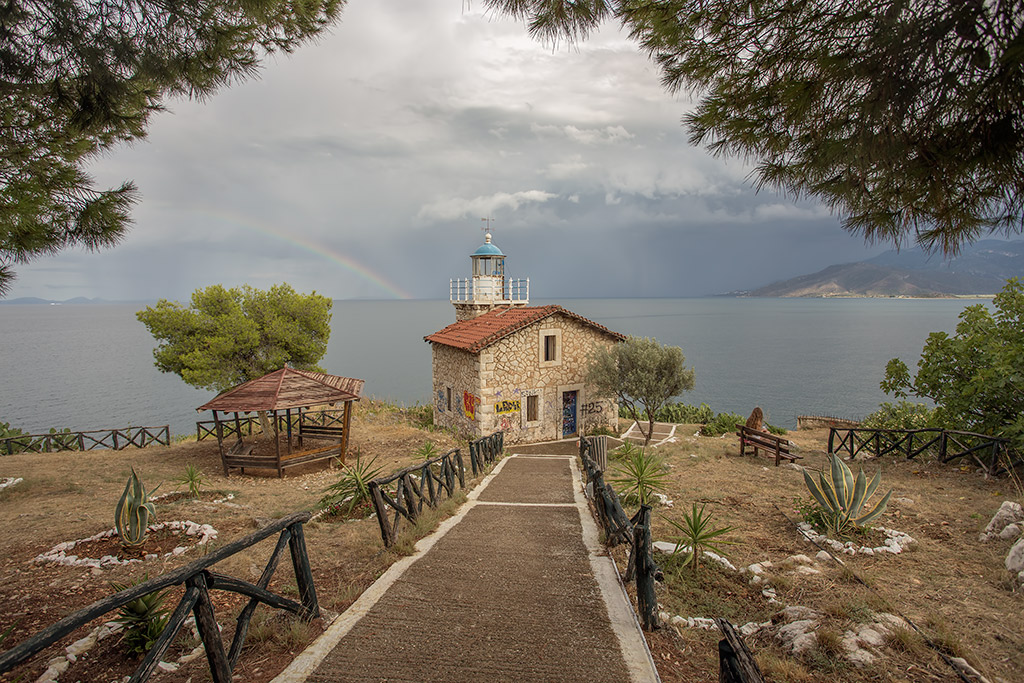 Find this tiny chappel hidden behind the amptheater in Astros town. (c) John Kosmopoulos. All Rights Reserved. http://www.silverzenphotography.com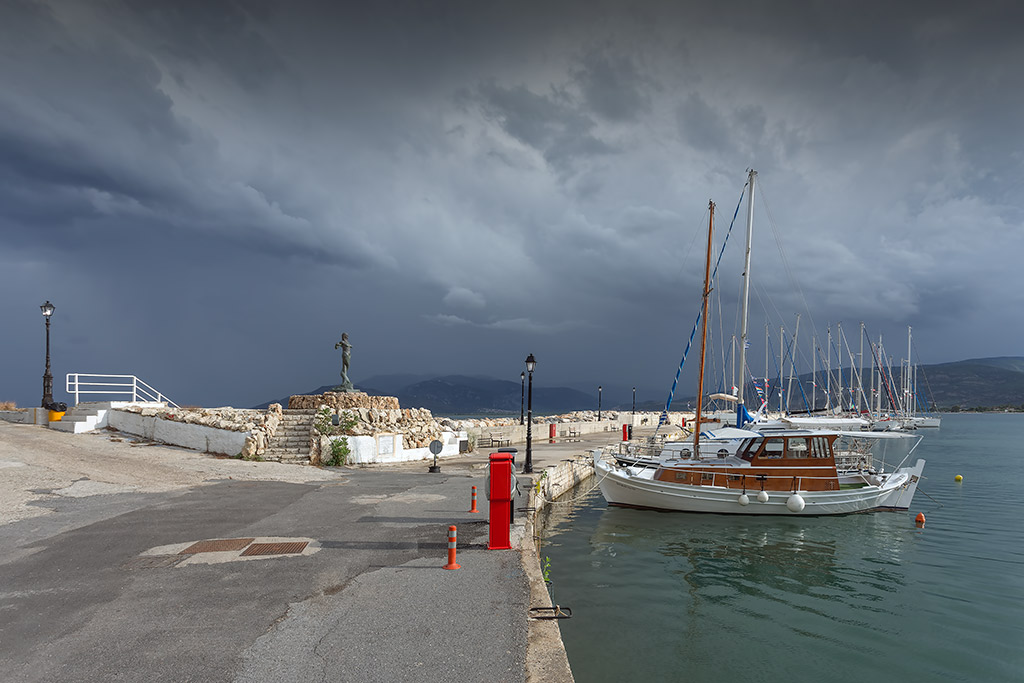 Dramatic but rare late summer storm passing through Astros.  (c) John Kosmopoulos. All Rights Reserved. http://www.silverzenphotography.com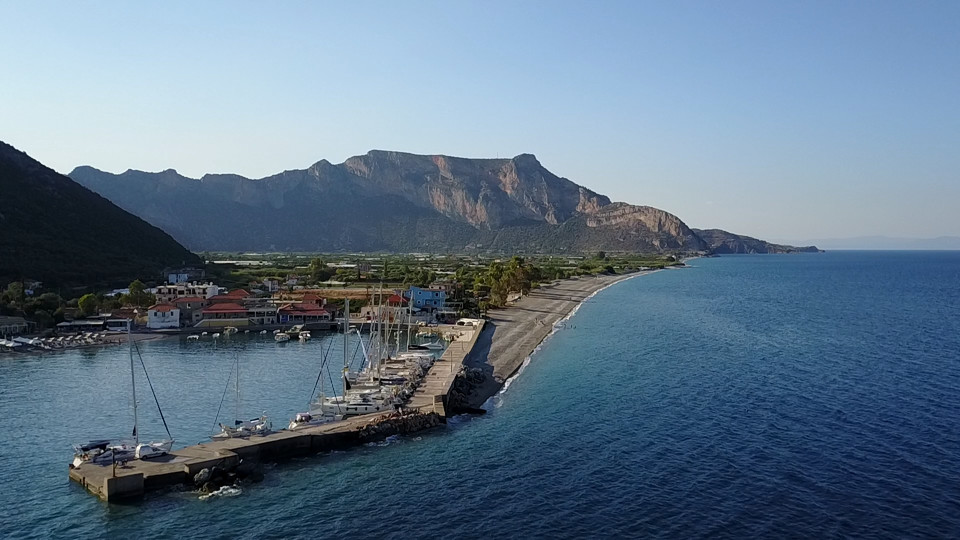 Very early morning in Plaka (Leonidio) looking north