Our home base during the adventure will be a Fountain Pajot Athena 38 foot sailing catamaran. Unlike monohull sailboats, catamarans do not lean at uncomfortable angles when under sail. They also have much more living space than a monohull sailboat of the same length. Our boat has an awesome obstruction-free trampoline area to lay down and relax in while we sail, and a huge covered cockpit with dining table. Both these reasons make it an ideal platform for our holiday.
The Athena has 2 heads (bathrooms) and 4 cabins, each of which can sleep 2 adults snugly. There is a spacious galley (kitchen) with fridge and propane stove. If you've spent any time on a sailboat, you know that space and other amenities that we take for granted when staying in a hotel, are more restricted aboard a boat. That is the tradeoff we make for having the sea as our temporary home. If you think of your days on the boat as a luxury camping holiday, then you'll be in the right frame of mind.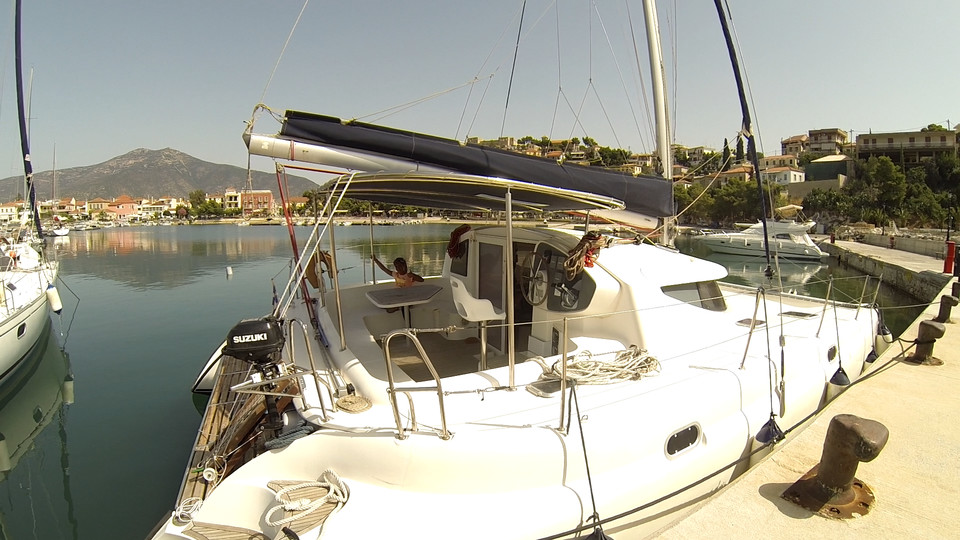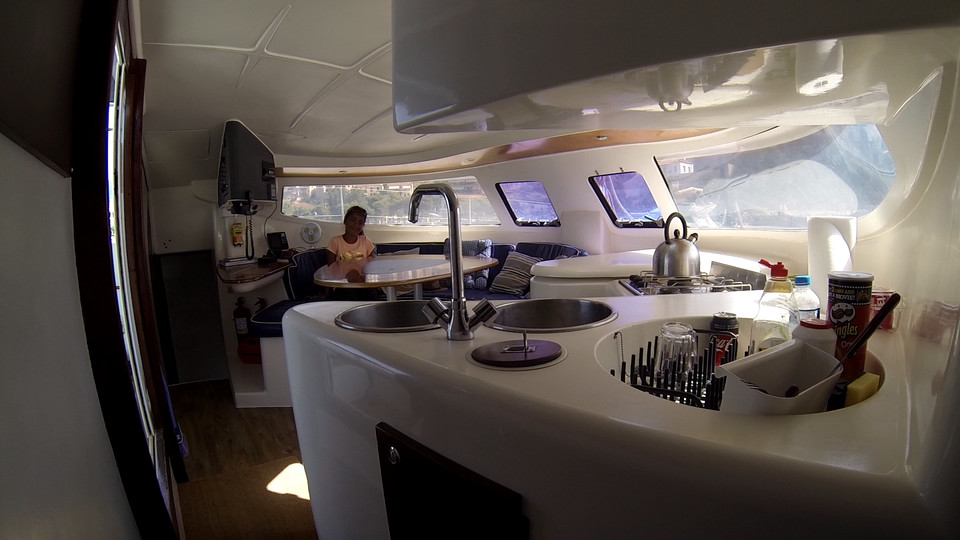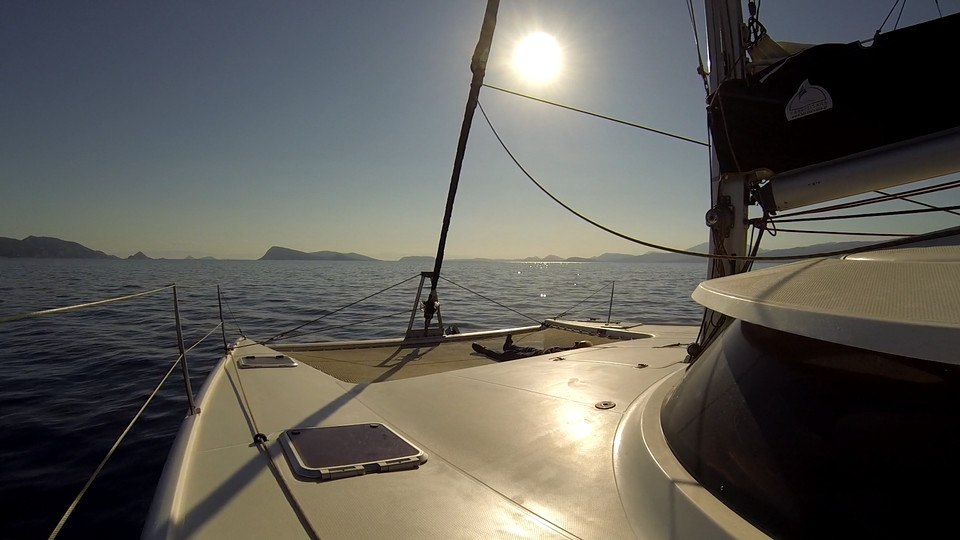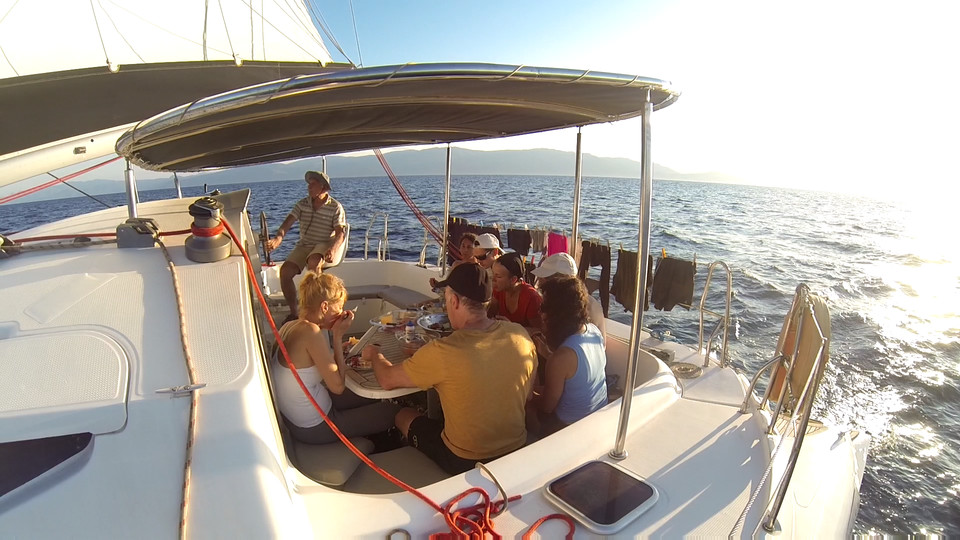 Our boat does have 240V AC (euro-style) outlets in the saloon and cabins but these are only available when we are docked and plugged in to shore power (although not many of our marinas have shore power) We do have USB plugs in the cabins which power small fans to keep you cool while you sleep, or recharge your phones or tablets. While they can certainly power and recharge laptops/tablets and camera batteries, they cannot be used for high power items (like hair-dryers or steam irons).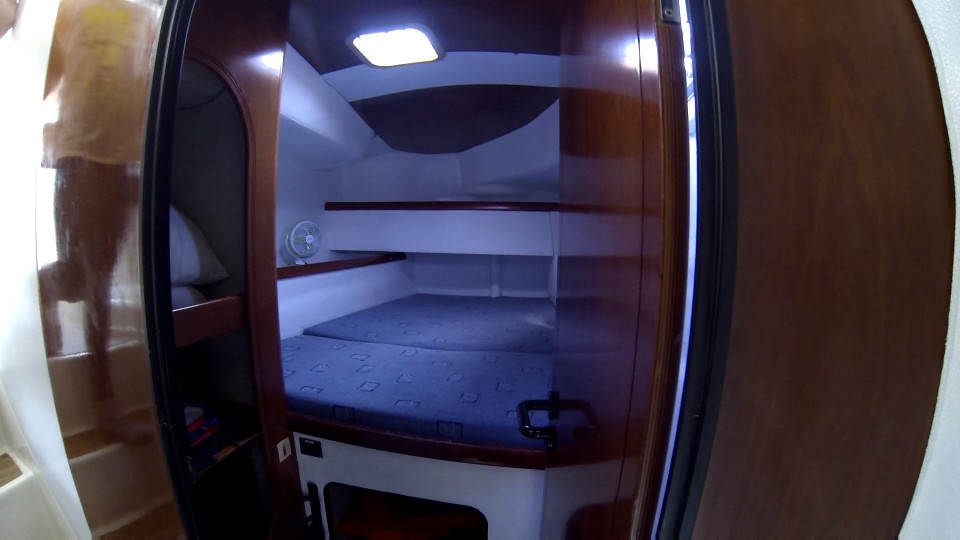 The boat does have pressurized fresh water system with hot water for showers, and we can store up to 600L of freshwater, which translates to about 100L of water per person every day or two (we can top up with water at any marina). There is no air conditioning system on the boat.
If you have any questions or special requirements please let us know.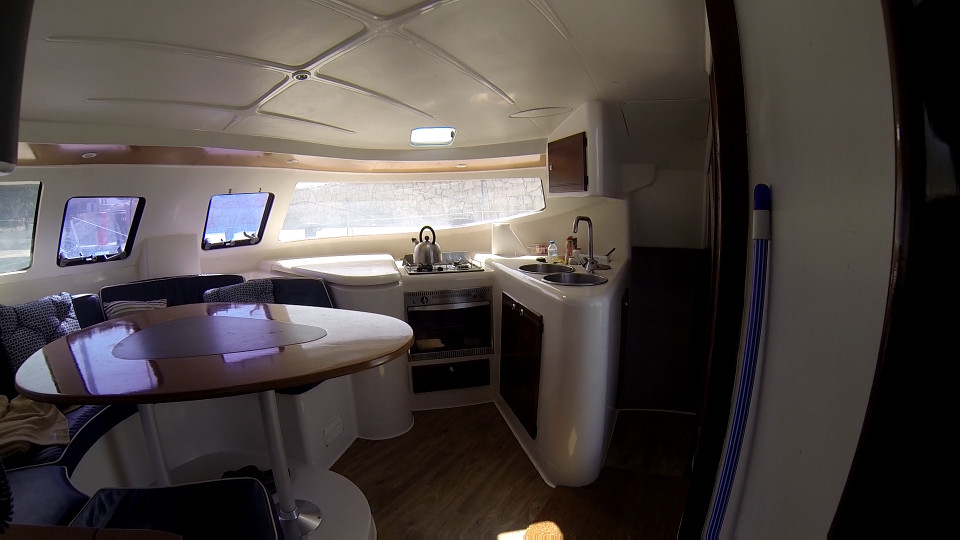 A view of the galley area, with bright panoramic windows.